Culture, Education and Humanitarian Assistance
Belgian NGOs render permanent assistance to Belarus in dealing with negative consequences of the accident at Chernobyl Nuclear Power Plant as well as in improving Belarusian children's health in Belgium. Since 2009 cooperation is based on the intergovernmental Agreement on conditions of health improvement of minor citizens of the Republic of Belarus in the Kingdom of Belgium.

Belgian charitable institutions supply the humanitarian equipment and medicaments to Belarus, render assistance to Belarusian medical, educational and social establishments of Belarus.

Another notable element of Belarus-Belgian humanitarian cooperation is collaboration between universities. In 2012 the First Vice-rector of the Belarusian State University Mikhail Zuravkov had 2 visits to Belgium with meetings at the Universities of Ghent and Leuven. As a result in October BSU and UGhent concluded the Agreement on interuniversity cooperation, which now serves as a basis for student exchanges.

During the mentioned visits the delegation of BSU also had a number of meetings at the European Commission's Directorate-General for Education and Culture. The main discussion topics included perspectives of cooperation within EU programs (Tempus, Erasmus, Jean Monnet, Marie Curie Action), interuniversity collaboration with involvement of EU financial resources and elaboration of key forms of interaction within international educational programs in 2014-2020.

Close relations are also established between the University of Mons and Minsk State Linguistic University. Besides holding annual student exchanges, the University of Mons has set up a Corner of Belarusian Literature in its Center of Russian Language and Culture. Every year the University holds events devoted to Belarus, its culture, history, literature and art.
On February 17-18, 2020, Belarus-Belgium contact days dedicated to the cooperation between universities of the two countries (University Days) took place in the Belgian cities of Ghent and Mons. Representatives of nine Belarusian and eight Belgian universities participated in the event. Agreements on enhancing cooperation between MSLU and the University of Ghent, BSPU and the University of Mons were reached.
Cultural relations between Belarus and Belgium are characterized by intense event schedule. Different exhibitions of Belarusian painters, photographers, theaters, musical and dance collectives are held every year in Brussels and across Belgium.

In September 2017 the performance of the Concert orchestra of the Republican Gymnasium-college under the Belarusian State Academy of Music was held at the Brussels Royal Conservatory, as well as in the building of the European Parliament in Brussels, under the musical management of the world-famous Belarusian conductor Vladimir Perlin.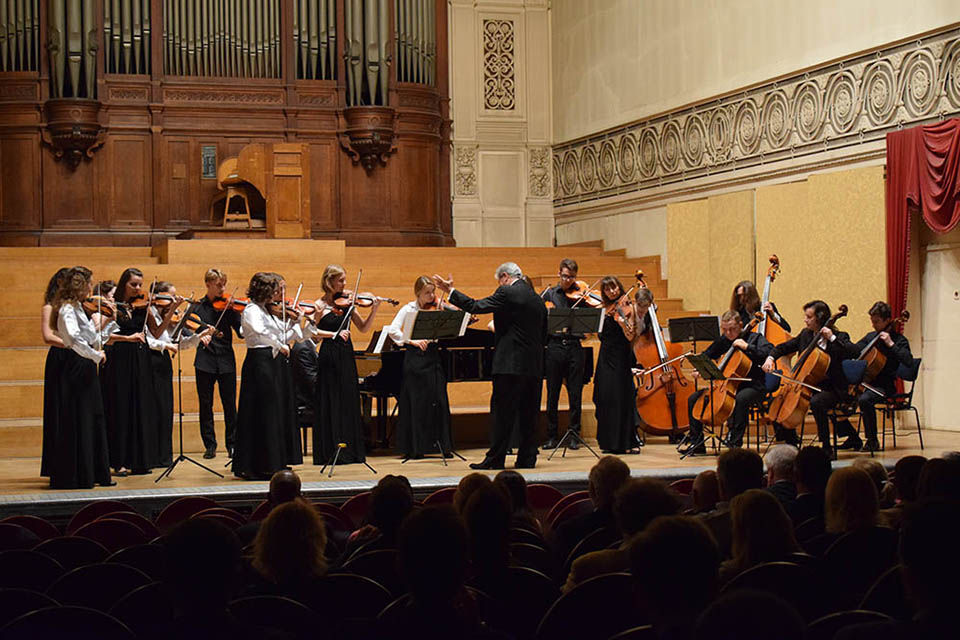 In September 2017, the exhibition of contemporary Belarusian artists «Contemporary Art in Belarus» was held in the building of the European Parliament, as well as in November 2017 in the building of the Committee of the Regions of the European Union. The Exhibition was organized by the Embassy of the Republic of Belarus in the Kingdom of Belgium in cooperation with JSC Priorbank.
The Belarusian diplomatic mission in Brussels regularly hosts "Musical evenings" featuring talented Belarusian performers.
Useful links: