New Year show for the Belarusian children in Belgium
22.12.2022
Dzed Maroz and Snyahurka visited the youngest representatives of the Belarusian diaspora in Belgium.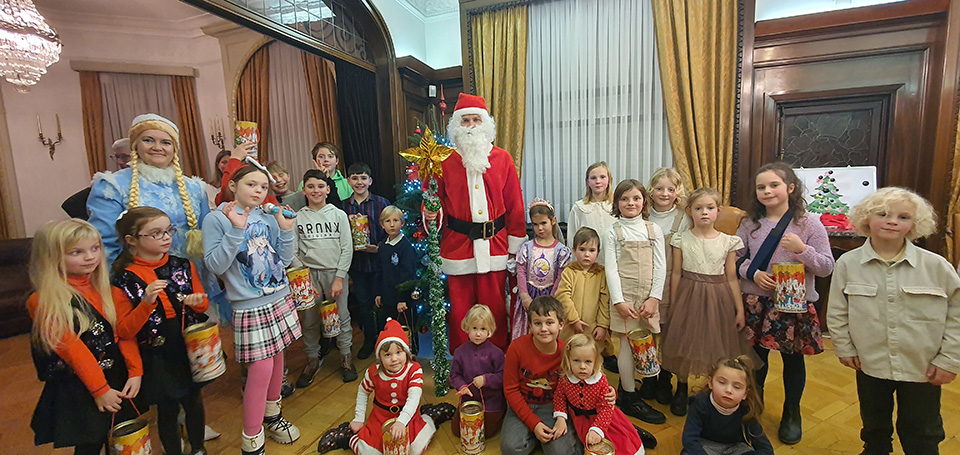 New Year performance took place at the Embassy of Belarus in Brussels within the subprogram "Belarusians in the World" of the State program "Culture of Belarus" for 2021–2025.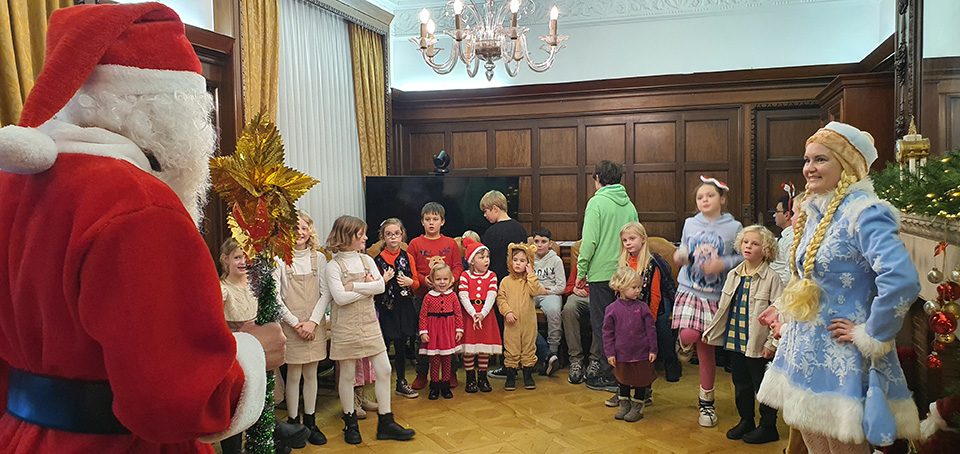 We are sure that the kids liked it: riddles, dances, gifts, snowballs, hockey and other fun games from Dzed Maroz and Snyahurka.