Memorial event on the occasion of the 80th anniversary of the Khatyn Tragedy took place at the Embassy of Belarus in Belgium
23.03.2023
On March 22, 2023, a memorial event on the occasion of the 80th anniversary of the Khatyn Tragedy was held at the Embassy of Belarus in Belgium.
A documentary film about the creation of the new museum of Khatyn "When the Heart Breaks", made by "Belarus 1" TV channel for the 80th anniversary of the tragedy, was shown, thematic poems were performed by children.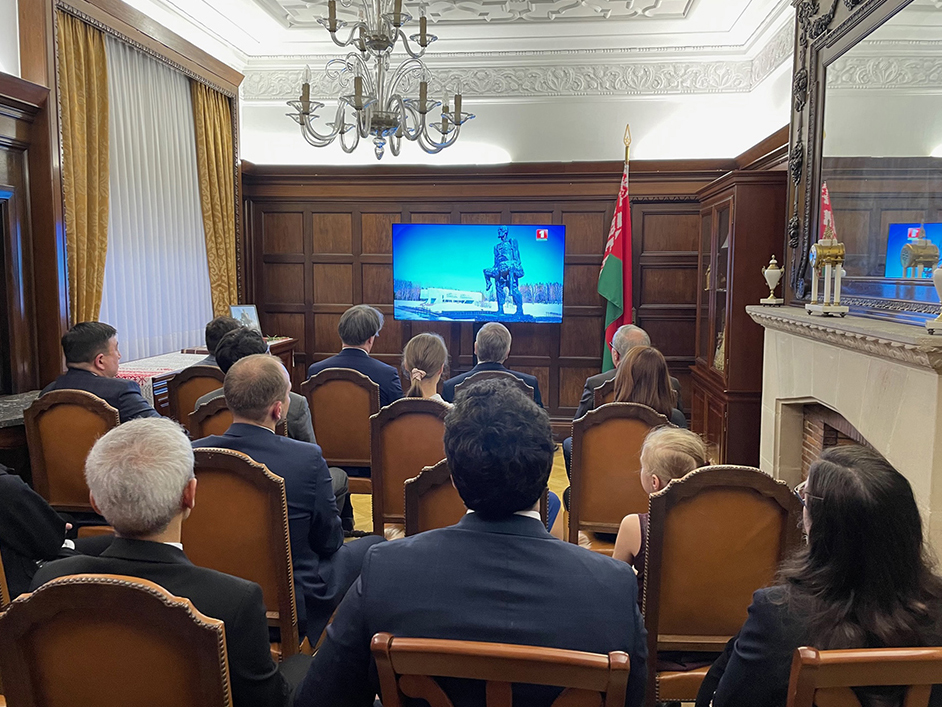 Chargé d'Affaires of Belarus in Belgium Katerina Shatokhina, in her address, spoke about the events in Khatyn on March 22, 1943. It was emphasized that the history of Khatyn was not unique, its fate was repeated by the inhabitants of 628 villages, and it became a symbol of the tragedy of the Belarusian people.
The book "The Genocide of the Belarusian People: Information and Analytical Materials and Documents", based on the materials accumulated by the Prosecutor General's Office of the Republic of Belarus within the investigation of a criminal case on the fact of the genocide of the population of Belarus during the Great Patriotic War and the post-war period, was presented to the visitors.
The participants of the event honored the memory of wartime victims with a minute of silence.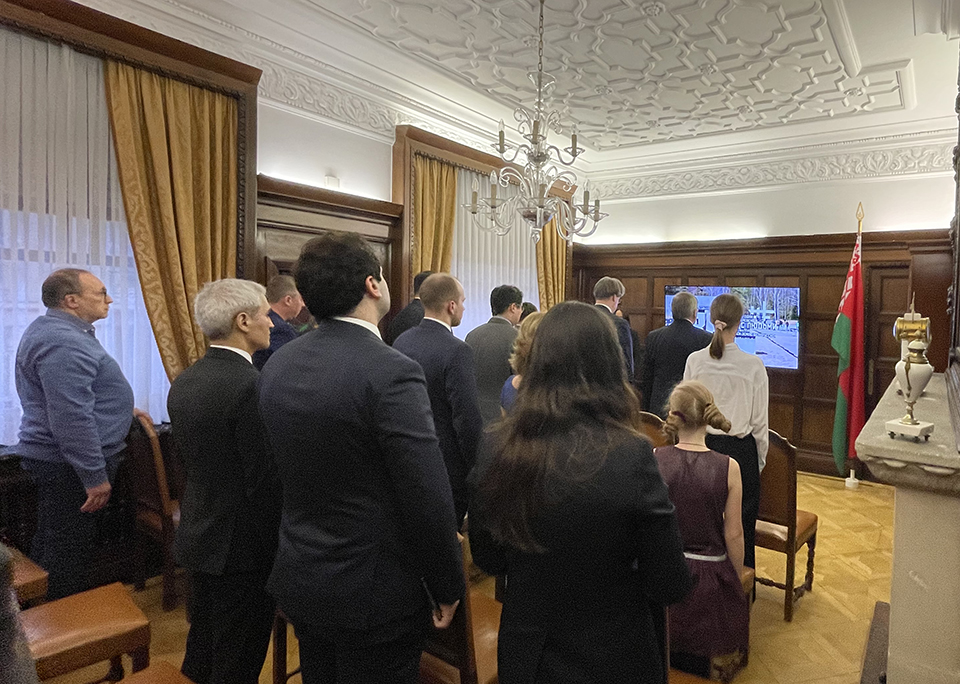 The memorial event was attended by the representatives of the diplomatic corps from the CIS countries in Brussels as well as the Belarusian diaspora in Belgium.